TouchView Interactive
TouchView Interactive was designed to improve collaboration and bring equity to any learning environment. Our large interactive displays feature true multi-person use, reliable screen sharing, and intuitive annotation tools in a surprisingly affordable package.
Learn More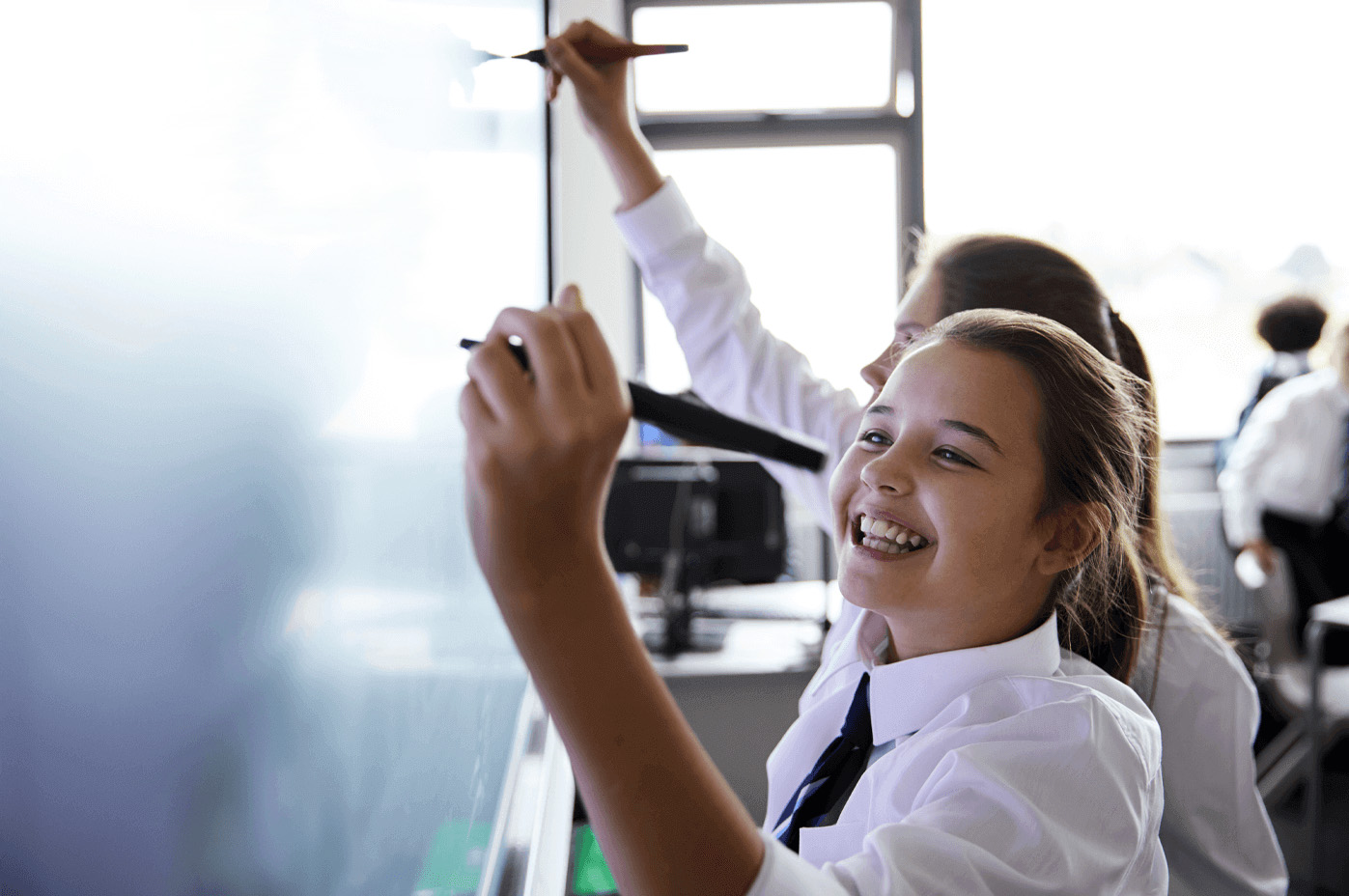 Engineered with the modern classroom in mind, TouchView Interactive displays are easily scalable with class size and age. With K-12 software to meet state standards, tools for athletic coaching staffs, and seamless integration into emergency alerting systems without the need for additional software, TouchView is easy to install and even easier to implement.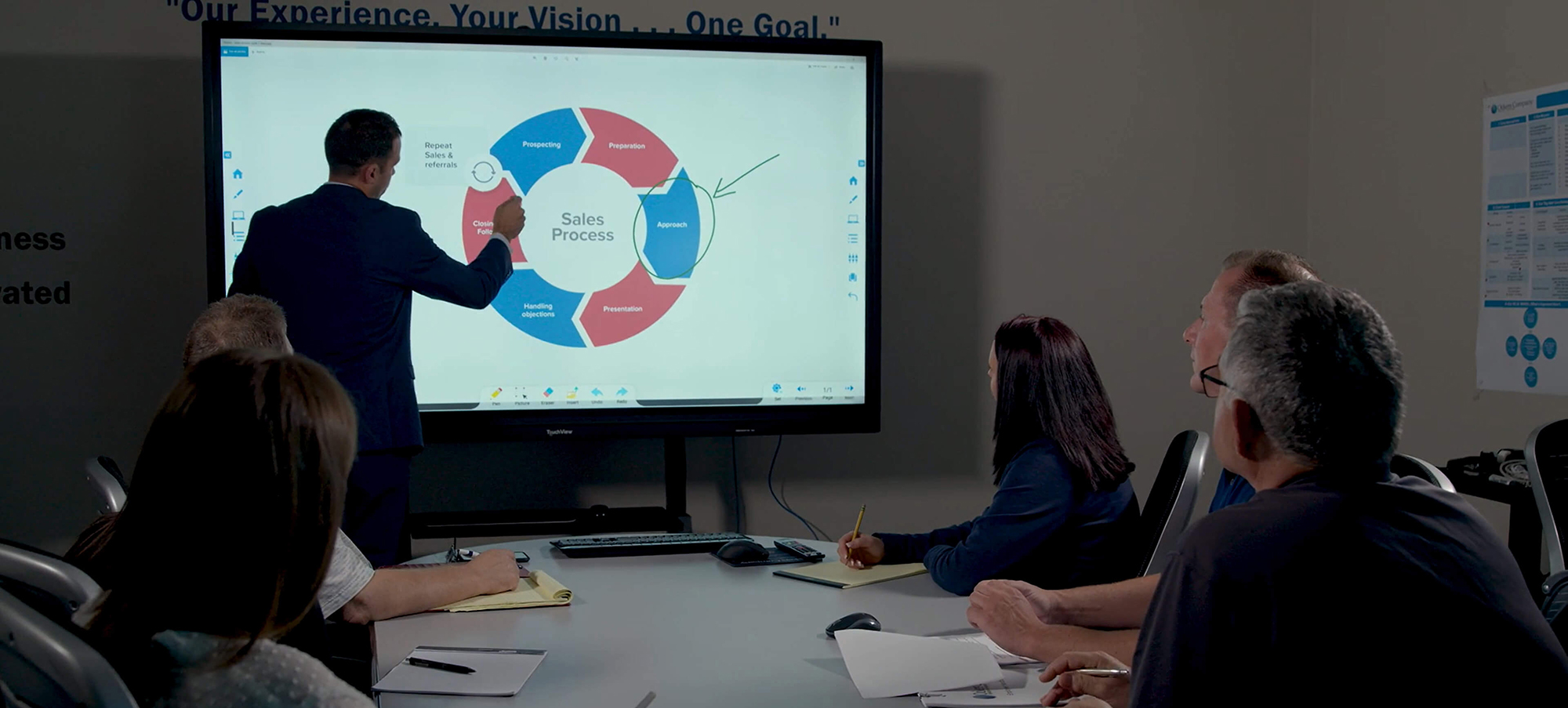 TouchView Interactive offers a wide selection of interactive displays, ranging from 55" to 98" display size and available with 20 points of touch technologies. Engineered to deliver a high-quality user experience and boost your efficiency. Our interactive whiteboards enable organizations and campuses to share information in real-time, incorporating state-of-the-art touch technology.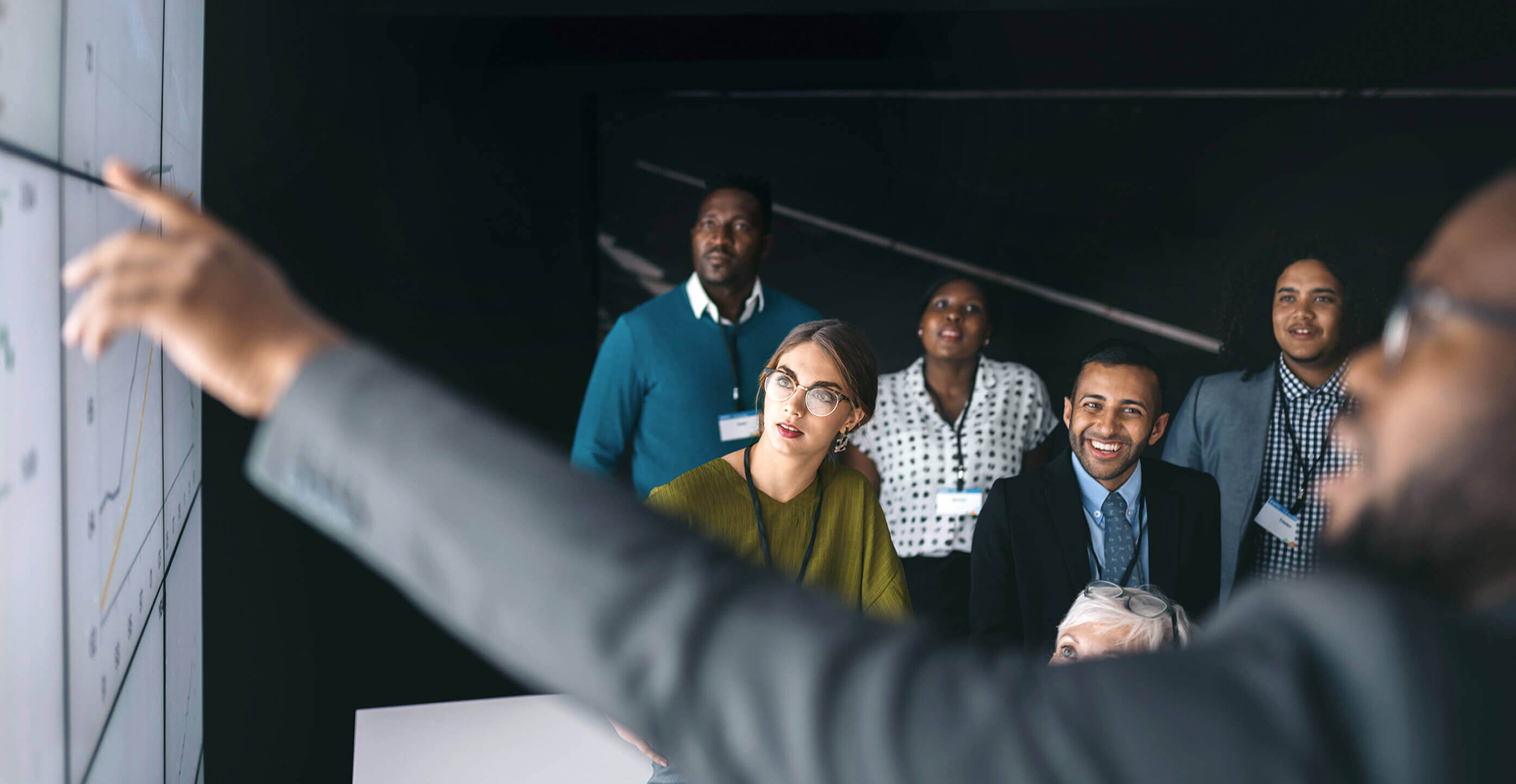 Why TouchView Interactive?
Interactive Display Technology
for Any Environment
TouchView Interactive is a leader in durable touch screen solutions for just about any industry.
We help our customers find the optimal solution for their touch screen needs. With a compact form factor and clean design for easy integration, TouchView Interactive touchscreen displays are well-suited for learning, collaborative presentation, point-of-sale, point-of-information, signage, and hospitality applications.

Education

Manufacturing

Hospitality

Government

Finance

Gaming
Get Peace of Mind with
TouchView Interactive
Ensure peace of mind and reduce costs with our TouchView Interactive Advance Replacement Warranty. We offer industry leading product guarantees and support for up to five years. Available on TouchView products both purchased or leased, our program ensures minimal down time and full day support. The Advanced Replacement Warranty program combined with our product durability and reliability guarantees a successful deployment in any environment.
Watch a Demo
High Contrast,
Vivid Colors,
4K Resolution,
and Fully Interactive
TouchView Interactive displays offer the most intuitive and integrated user experience achievable. Loaded with enhanced productivity, interactivity, and collaboration tools, TouchView Interactive helps users to make the most out of every lecture, presentation, or meeting. Our interactive touch panel replaces the out-dated technology of a whiteboard or projector. They feature 20 points of touch and stunning 4K resolution. TouchView displays are available in 55, 65, 75, 86, and 98".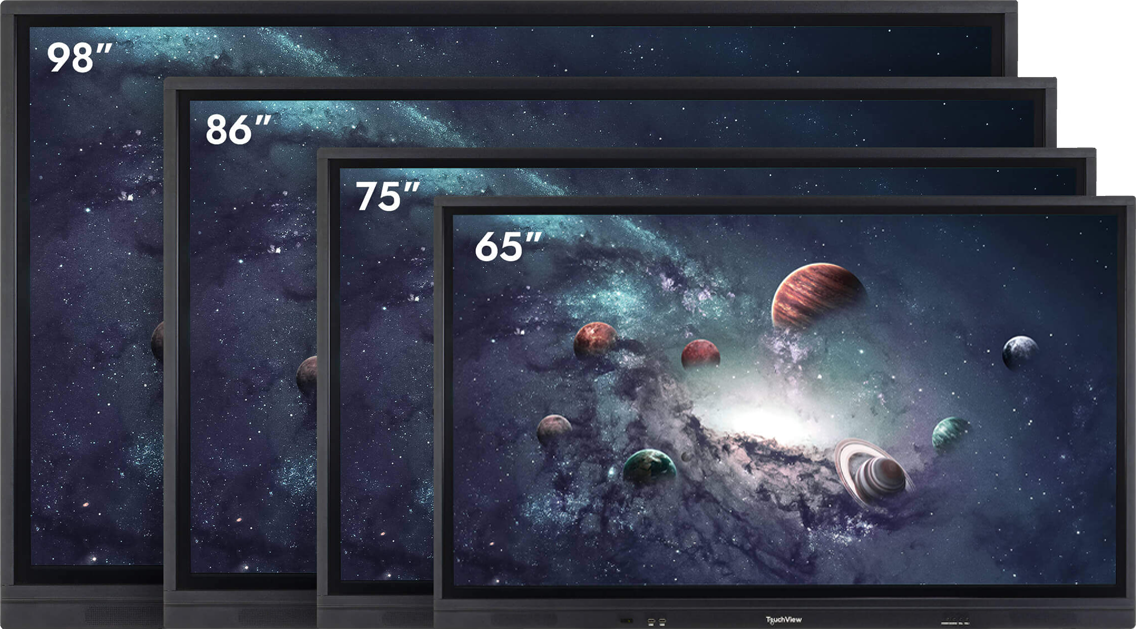 Upgrading Has Never Been Easier
TouchView Interactive display panels are compatible with the same interactive whiteboard software that classrooms and collaborative spaces have used in the past. This makes it easy for institutions to deploy new hardware for the existing presentation spaces.
For organizations that are looking for more advanced collaborative features, TouchView also offers interactive software, device mirroring, wireless collaboration, and cloud annotation solutions.
Please feel free to contact your local TouchView partner today for further information to upgrade from your interactive whiteboards to our brand new interactive touch panels. We look forward to futureproofing your space with the technology of tomorrow.
Let's Get Started