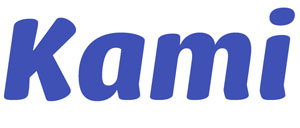 Kami is a leading education document and PDF annotation app. It's intuitive layout and collaborative design are specifically fashioned to improve classroom engagement and interaction - all while making the task of providing and completing assignments effortless.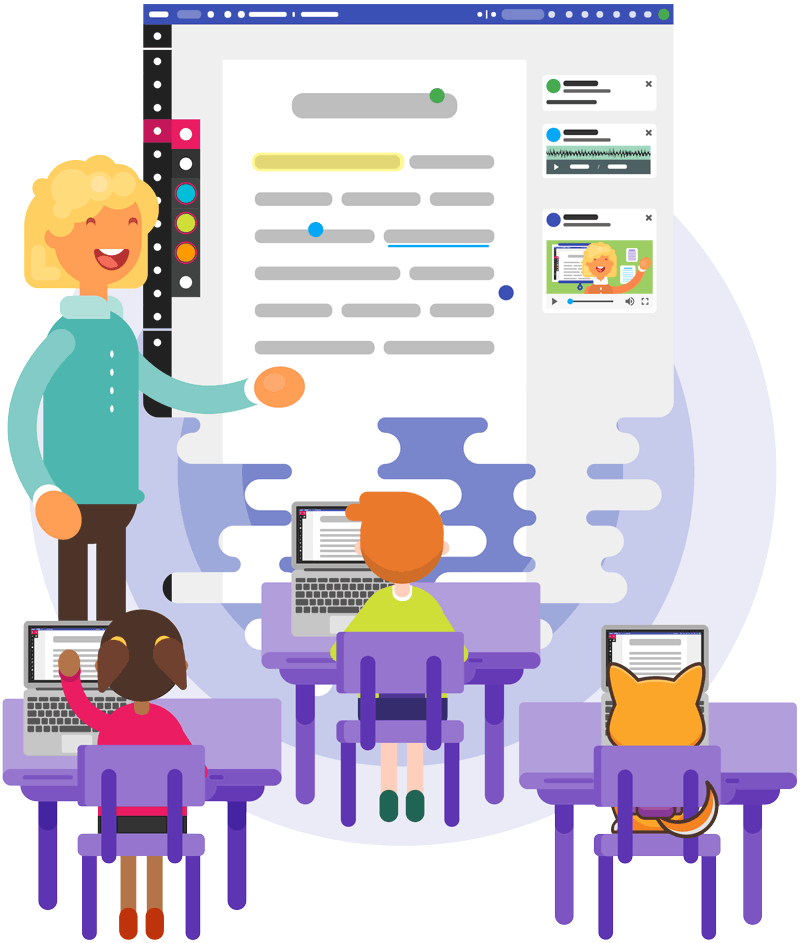 Why Kami?
Cross-Curricular Learning
With Kami, K-12 students can engage interactively with otherwise-static PDFs, documents, ebooks or other material across the whole curriculum. Using our array of annotation and audio-visual tools pupils can annotate, draw, complete equations, make notes on maps, record voice or even video notes, or even create graphs, then save them into their document and share it with others.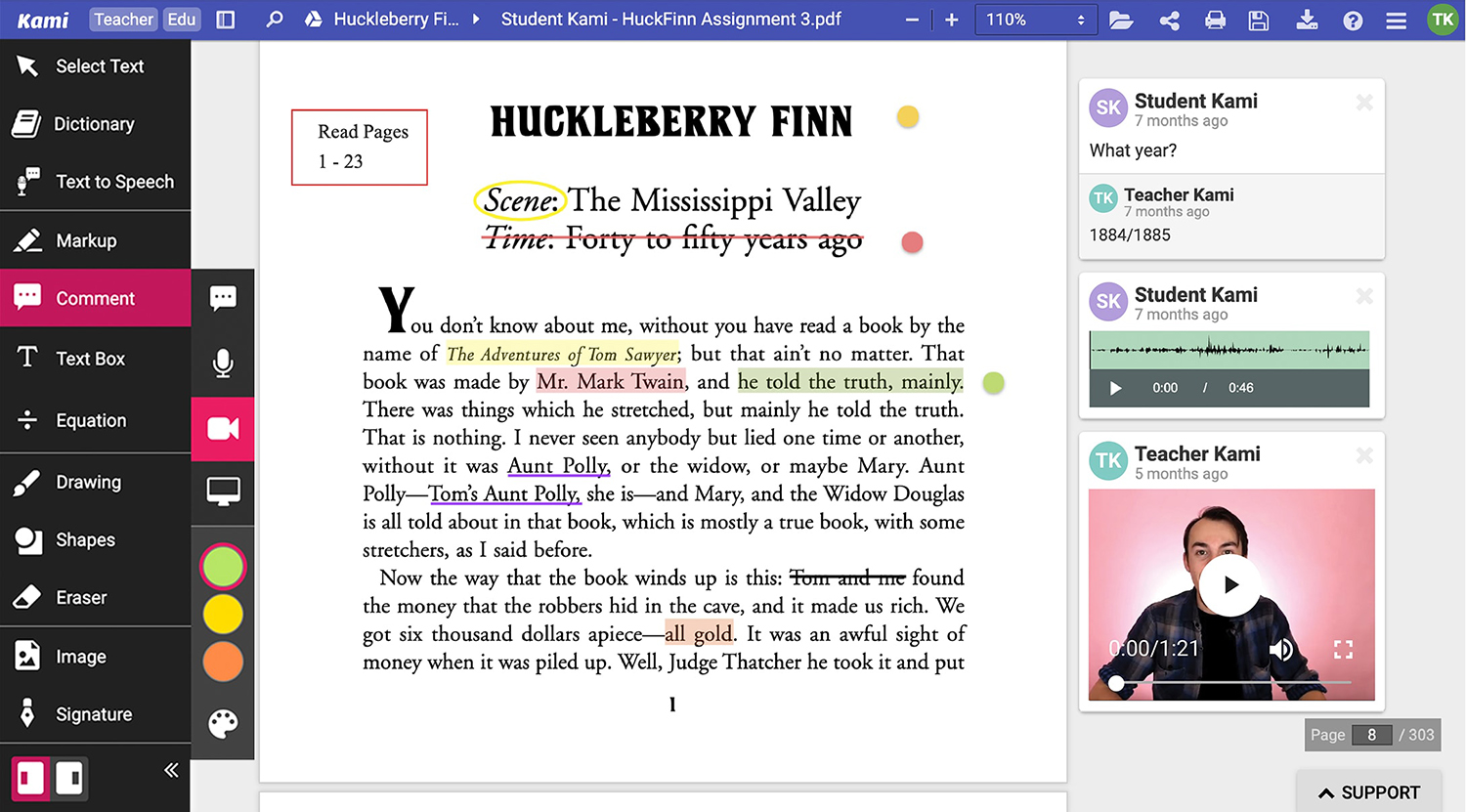 ---
Student Collaboration
Students can collaborate with each other by a) sharing their document for collaborative annotation, or b) casting their own Kami screens onto the classroom display. Pupils can share and learn from each other - encouraging classroom participation, and accelerating overall progress.
---
Classroom Creativity
Kami tools harness students' creativity by allowing them to draw freely onto any existing document with a selection of colors, shapes and text sizes.
---
---
Accessible Learning
Kami incorporates many accessible features to help a variety of learning styles and disabilities. It's text to speech, video annotation, and voice comment and dictation tools are designed to help students express themselves in the way they feel most comfortable.
Learn more at https://www.kamiapp.com/
Get a free 90-day trial of the premium Kami experience with your equipment purchase from TouchView.
Free Demo