Annotate – Collaborate – Present - Poll
Qwizdom OKTOPUS is a leading interactive presentation and collaboration software that works native in 4K on your TouchView interactive display. It allows the ability to annotate and work over or alongside any software application, your existing content, or over a web browser. Instructors can instantly share content as students follow along on their personal devices through the Qwizdom Notes+ app, or by web browser. It allows students in real time the ability to take notes, answer questions, and share annotations over the top of any live lesson. This software is easily accessible for users of all ages and all levels of computer literacy. Qwizdom OKTOPUS works cross platform on Windows & Mac OS X. The Qwizdom Notes+ app is available for iOS, Android, & Windows.
---
Why Qwizdom OKTOPUS?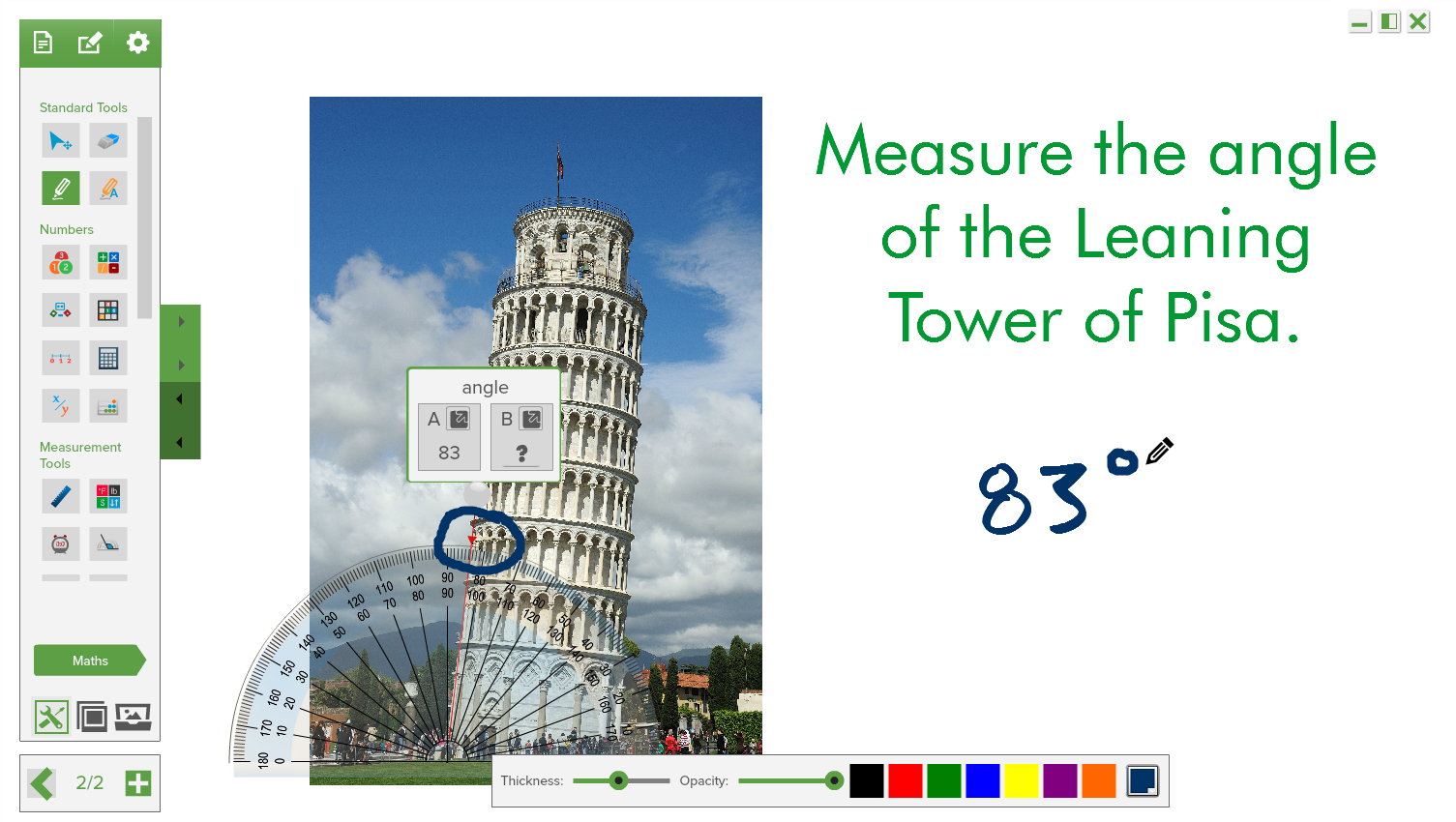 Multi-Purpose
Qwizdom OKTOPUS allows for diverse use that includes teaching, business presentations, and for business training purposes.
Grants the ability to annotate over any application or web browser.
Ability to share and collaborate over documents.
Present to any audience, in corporate or learning environments.
Poll entire audiences and collect valuable feedback instantly.
---
Collaboration
Qwizdom OKTOPUS allows participants to view live lessons, respond, share, take notes, and save presentations for review using any tablet or laptop.
Can collaborate with users over LAN.
Can use the Qwizdom Notes+ app or any web browser to join live presentations/lessons and collaborate in real-time.
Users can add media, share annotations, take notes, answer questions, and review content post session.
---
Teaching Tools & Lessons
Qwizdom OKTOPUS has over 70 subject specific tools for Drawing, Mathematics, Literacy, Geography, and Science. They also have a vast assortment of free lessons that can be downloaded and presented in the classroom using OKTOPUS software.
Standard annotation tools include pen, highlighter, eraser, shapes, flashlight, window, shade, on-screen keyboard, magnifying tool, and line tool.
Glass Mode allows you to draw over documents or browser content.
Capture screen images, record audio and video files.
On-screen keyboard will also type directly into other applications such a Microsoft PowerPoint, Word, and Excel.
Hundreds of free lessons & question sets available for download.
Subjects available include: Math, Reading, Science, History, Geography, Technology and much more. Browse for lessons

here

!
Through TouchView's partnership with QWIZDOM OKTOPUS, all of the premium content that is available with purchase of a Blend license is free for TouchView Interactive Display users! These 1000+ lessons and assessments are designed to target specific skills and help improve scores on state-mandated tests.
---
GameZones
Help make learning fun with Qwizdom OKTOPUS' GameZones! With over 90 interactive educational games that randomly generate new content each time the games are played, students will have a vast variety of ways to work on their learning skills while having fun. These games are designed for ages 5-13.
Subjects covered contain Social Studies, Language Arts, Math, and Science.
Can create up to 4 game zones so each student has their own section of the screen, allowing them to work in teams or individually on a game of their choice.